Andrew Parker – Speech – 17/10/17

| | |
| --- | --- |
| MI5 | Source: © Crown Copyright 2017 |
Thanks to Election Observation Mission
Responsible Author: Rahma Sophia Rachdi | Paris, Washington DC, Zanizibar, 09/26/2017, 00:23 Time
USPA NEWS -
The EU Election Observation Mission to Liberia was deployed at the invitation of the Liberian authorities and arrived on 1st September with an advanced team of analysts in Monrovia. The Presidential and House of Representatives Elections scheduled for 10 October 2017 are a crucial test for the democratic process in Liberia. A peaceful transition from one elected president to another is important not only for Liberia but also as an example for the region", said Chief Observer Ms. Maria Arena on Friday during a press conference in Monrovia.
On Climate Change
Responsible Author: Rahma Sophia Rachdi | Paris, Washignton DC, Marrakech, 09/19/2017, 03:46 Time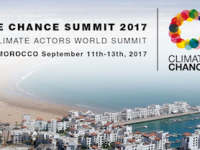 USPA NEWS -
Climate Chance World Summit has closed its 2nd edition held in Agadir, Morocco. It has hosted over 5,000 participants from 80 nationalities during 3 days of talks and debate. "This edition reveals once again that international civil society continuously expect such meetings and talks, and reaffirms its determination to assert its natural role in the fight for climate" said Ronan Dantec, President of the Climate Chance Association, at the closing of the summit.
| | |
| --- | --- |
| | RAHMA-SOPHIA RACHDI |
| | Ruby BIRD |
| | Yasmina BEDDOU |
| | Daren Frankish |
| | Robbie Merritt |
This will be shown to users with no Flash or Javascript.